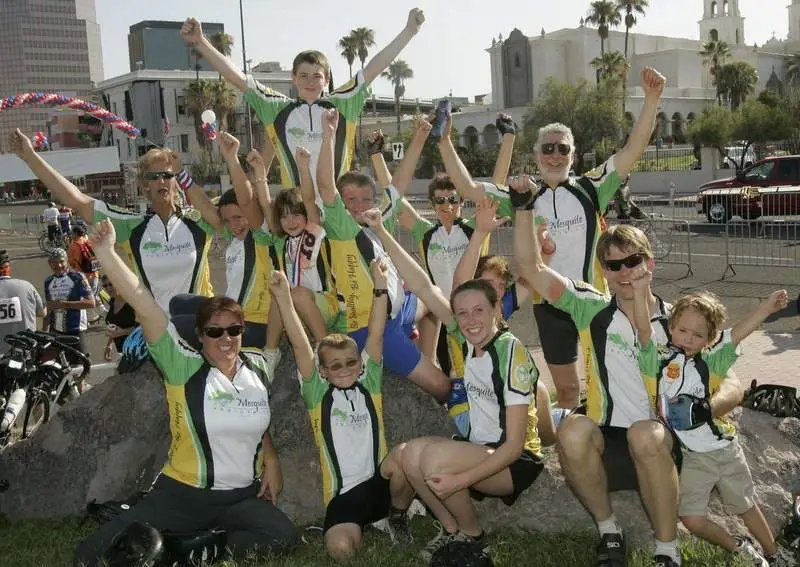 Mesquite Pediatrics is dedicated to helping you and your child feel at home from the moment you walk through the door. A vital part of our service to children begins with our outstanding staff, working hard to manage and maintain a professional, caring and supportive environment for our patients. We do everything possible to meet our patients' needs in a timely manner. From our front office personnel greeting our patients as they check in, to the nursing staff providing the medical care and support needed, we try to make every visit to our office a positive experience.
---
Jeff Couchman, MD
Tucson, AZ Pediatrician
Mesquite Pediatrics
I was born near Detroit, Michigan, which I always say is a good place to be FROM (I'm very happy now to be living in Tucson, instead). I went to undergraduate school at the University of Michigan, mostly because it was where all my friends were going and I didn't want to fill out any more college applications. For medical school, I did a little more searching and interviewing and ended up at Washington University in St. Louis. I enjoyed St. Louis but, though it's both south and west of Detroit, it still wasn't what I had in mind. When I finished medical school, I interviewed throughout the West and chose to do my residency here in Tucson, at the University of Arizona. I fell in love with Tucson during those three years and decided to make it my permanent home.



When I finished my residency, I was fortunate enough to fill a vacancy at an established pediatric practice, where I then worked for seven years. But, after being in practice for a while, I decided that I'd like to do things differently and I needed more flexibility. So, Dr. Cochran and I opened Mesquite Pediatrics at the beginning of 2006. We have created a small practice that is peaceful, efficient, and unrushed. I like having time with my patients; our staff is happy, friendly, and helpful; and I feel our patients get the attention and respect they deserve. My goal at Mesquite Pediatrics is to provide every one of our patients with high quality medical care and to make sure that we meet everyone's needs as much as we possibly can. Finally, I want to make sure that our patients and their parents learn everything they can about their health. I don't ever want people to leave an appointment with questions that haven't been addressed.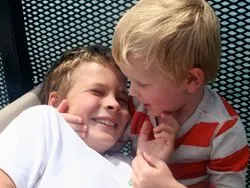 I have many interests outside of pediatrics. My wife, Leigh, and I were married in May, 2002 and we have two boys: Eli, born in 2003 and Zane, born in 2010. My wife and I met playing volleyball and we still lead an active lifestyle with cycling, hiking and swimming. I have played soccer all my life, currently playing in a coed league and an over-40's men's league on weekends.


---

Susan McMahon, MD
Tucson, AZ Pediatrician
Mesquite Pediatrics
Rumor has it that there are not many native Tucsonans but I am one of them. I live in the neighborhood where I grew up, less than a mile from Mesquite Pediatrics. My dad would often quip about life in Tucson as "another day in paradise" and I share his view. I never tire of the view of the Catalinas and cannot imagine shoveling snow on a regular basis.
Growing up, I always wanted to be a doctor but pediatrics is actually my third career. After getting my Masters Degree I worked in a lab at theU of A in Exercise Physiology. I was coaxed into coaching soccer at Ss Peter and Paul and at Salpointe which led me to my second career as a high school teacher. The seven years I spent teaching science and coaching were fun and rewarding.
Finally, I returned to my dream of being a physician. I went to medical school at the University of Arizona never planning to become a pediatrician. However, at every step of my training I was pointed towards taking care of kids. I did my pediatric residency training at Phoenix Children's Hospital and Maricopa Medical Center. In 2003 I returned to Tucson to work for El Rio Health Center where I had a large panel of my own patients and was involved in teaching medical students and residents at my office and in the hospital.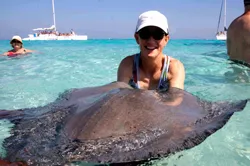 In 2011 I had the opportunity to join Drs. Cochran and Couchman at Mesquite Pediatrics and have met many wonderful families. My years as a teacher have come in handy as much of pediatrics is often more about educating parents than it is curing a child. I share my colleagues' goals of providing quality, timely care to our patients.
In my free time I play soccer and ultimate frisbee, routinely lose ten dollars in my monthly Texas Hold 'Em game and always enjoy a weekend on the beach at Rocky Point.

---
Nicole Abdy, MD
Tucson, AZ Pediatrician
Mesquite Pediatrics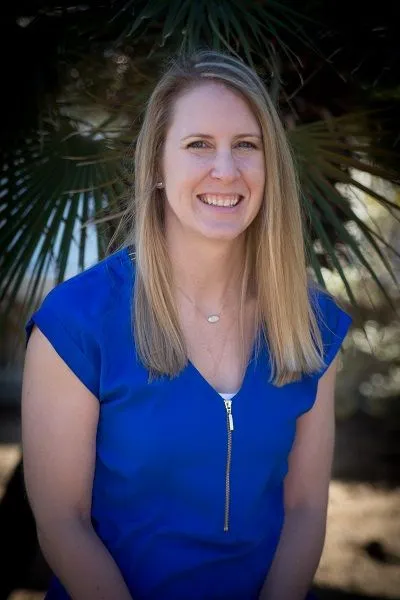 I am proud to be a native Arizonan, born in Phoenix and raised in the scenic locale of Cave Creek, Arizona. I moved to Tucson in 1999 to pursue my undergraduate degree in Physiology at The University of Arizona. Falling in love with Tucson during my undergraduate years (as well as my husband, Nick), I've permanently settled in this beautiful city. As a die hard Arizona Wildcat, I was thrilled to be able to complete my medical school training, Pediatric Residency, and a year as Chief Resident of Pediatrics at The University of Arizona (Go Cats!).
After completing my Residency and Chief Resident of Pediatrics year, I joined the Pediatric faculty at The University of Arizona/University Medical Center. I relished teaching medical students and residents and thrived on seeing these budding physicians grow and learn under my guidance. In the last three years of my academic career, I became the Medical Director of the newborn nursery Banner University Medical Center (formally UMC). I particularly enjoyed taking care of both the mother and the newborn infant during this crucial time.
After almost seven years in the academic setting, I realized that the additional non-patient related responsibilities associated with an academic career were rewarding, but were keeping me from focusing on what I love most, taking care of patients. Making this realization, I was thrilled to be offered the opportunity to join Mesquite Pediatrics. I was personally drawn to Mesquite Pediatrics due to their uniqueness in offering care in a smaller, more patient-orientated practice that would allow me to provide the best quality care for my patients and their families.
Outside of the office, I enjoy reading, exercising, traveling, and spending time with my wonderful husband and two very active children (Logan and Caitlin). Logan is a competitive gymnast and enjoys multiple sports, including soccer. Caitlin enjoys singing, dancing, and gymnastics. Our family enjoys many outdoor activities including camping, boating, water and snow skiing. In addition, my husband and I are die-hard University of Arizona Athletics fans, but most enjoy attending Men's Basketball games.